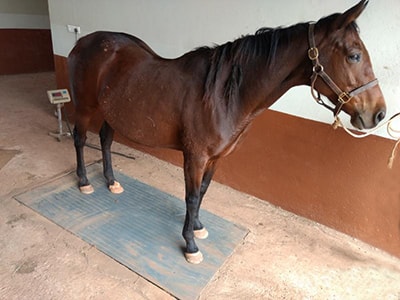 Veterinary Weighing Scale
This device has been specially designed to weigh Horses and all other Cattle & Animals. This machine has been designed to be at the ground level so as to ensure safety of animals. The Anti Skid Rubber Matting on the platform deck prevents skidding and also acts as a cushion to the hoofs of the animals walking on it. This device is suitable for Horse Racing Clubs, Veterinary Hospitals, Abattoirs etc.
Note: Tulaman factory-trained engineers provide professional installation and after-sales maintenance. Tulaman also undertakes preventive maintenance through an Annual Maintenance Service Contract. Tulaman's After-Sales-Service keeps your scale working at top efficiency at all times.