SRI. NARNE PRABHAKARCHAIRMAN – HYDERABAD TULAMAN PVT LTD
Technocrat, philanthropist and entrepreneur, Sri. Narne Prabhakar's passion for Technology and his pioneering contributions to the Indian Weighing Industry are legendary.
He is the driving force and mentor for Tulaman. His vision and passion has acquired India's first ever Digital Weighing Scales and accelerated Tulaman to be one of the leading and fastest growing companies in weighing solutions manufacturing and supplying.
Born in 1934 into a well to do farming family from Palukuru Village of Singarayakonda Mandal in Prakasam District of Andhra Pradesh, India. He grew up travelling in the erstwhile Madras Province along with his late father Sri. Narne Veeraswamy Naidu IAS (RETD.) and had the opportunity of studying in various places and adapting himself to various cultures at a very early age.
His thirst and passion for technology and never say die spirit, saw the Birth of Electronic Weighing in India. He was instrumental in formulating the Indian Standards for Electronic Weighing.
As a visionary and leader, Prabhakar has been an inspiration and mentor for many Entrepreneurs.
His 83-year journey has been steered by distinct milestones.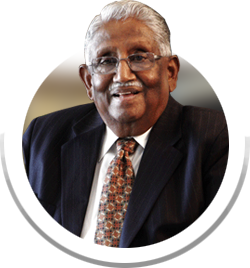 1959 Received his Bachelor's Degree in Mechanical Engineering (ME) Department from University of Mysore, Karnataka
1960 He began his career as a Management Trainee at hyderabad Allwyn Metal Works Ltd in 1960. He was trained at the Birla's – Hindustan Motors Ltd, Uttarpara Plant in West Bengal as a Tool Room Engineer specializing in making Jigs & Fixtures, Sheet metal Dies, Die-casting Dies & such others.
1961 Established a Modern Tool Room and Machine Shop for Allwyn and successfully manufactured precision components and produced high quality compressors to aid in indigenizing and manufacturing Refrigerator Compressors in India.
1962 Successfully Designed and Manufactured 90 Ton Capacity Press Brakes and Tools for Allwyn to aid in manufacturing of Ammunition Boxes for Indian Defense. This enabled Indian Industry in indigenizing & manufacturing such equipment and save costly foreign exchange
1964 He has set up a Green field, Steel Forging Unit with capacity of 9000 tons per annum for M/s. Republic Forge Co. Ltd under collaboration with Renault Seri-Engineering of France.
1968 Founded Narne Tulaman Manufacturers Private Limited (Presently known as Hyderabad Tulaman Private Limited) to manufacture, Indicating Type of Weighing machines with Technical Collaboration from the World Renowned French Company, M/s. Charles Testut, Paris. Later developed other Mechanical Scales indigenously. The Company is recognized as a R&D unit by Dept. of Science & Technology.
1977 Entered into a technology pact with M/s. National Aeronautics Laboratories, Bangalore and successfully developed the FIRST ELECTRONIC WEIGH BRIDGE ingeniously.
1978 He was invited by Government Of India to help in preparing the initial specifications for indigenous manufacture of Electronic Scales.
1978&82 Elected for two successive terms as an independent Director for the Board of Andhra Pradesh State Financial Corporation Ltd. During his tenure, APSFC stood first in the country for 5 successive years in Sanction, Disbursement and Recovery of loans.
1980 Successfully manufactured Electronic weighing Scales. Designed and Commissioned 250 t capacity Electronic Hot Metal Ladle Car Weigh Bridges for Steel Plants.
1985 Collaborated with M/s. Rank Industrial Controls, U.K., and designed, manufactured and commissioned a Computer Supervised Automation System for the 7th Blast Furnace of SAIL's Bhilai Steel Plant ingeniously.
1990 In recognition for his significant contribution to Electronic Weighing Solutions in India, was Nominated as a member on the Electronic Weighing Committee of BUREAU OF INDIAN STANDARDS, and is still continuing as a member.
1991 Associated with a group of experts from industry and established an education society "Vignana Jyothi" to impart quality education to children of all strata of society. Vignana Jyothi now has an Engineering College (VNRVJIET), a Management Institute (VJIM), a Degree College (VJIAS), a Polytechnic College (VJ POLYTECHNIC), a Rural Development Institute (DRNVJIRD), a Public School (VJPS), A Residential School and has earned itself a good name for quality education.
1993 Associated with M/s. FLINTAB, AB of Sweden to manufacture various types of Floor Scales, Hopper & Tank Weighing Systems, Crane Scales and others.

1997 Served as President of M/s. Federation of Andhra Pradesh Chambers of Commerce & Industry.